Have fun as you learn' is the new buzzword in pre-primary and primary education. And with children getting more and more drawn to the digital world for fun, new products are regularly coming to the market to make fun activities educative. While there have been several such devices dedicated to children, CG Slate is the latest product to hit the market in the edutainment section.
ConveGenius, an educational technology company, has come up with the product in collaboration with Lenovo.
Specs: 7-inch IPS display (1024×600 pixels) | 1.3GHz Quad-Core MediaTek MT8127 | 8GB RAM | 16GB ROM (expandable up to 32GB via microSD card) | 2MP rear camera | 0.3MP front camera | 3,450 mAh battery | Android 5.0 Lollipop
Watch all our Technology videos
https://players.brightcove.net/5798671093001/default_default/index.html?videoId=ref:jw-Js5izN2U-SojQ0zal
Price: Rs 8,499
CG Slate
Designed for children studying in LKG (Nursery) to Grade 5, CG Slate has been designed to complement and supplement what they are learning in school. The device is Internet-enabled, though kids can use it without turning the Wi-Fi on. The entire content or course material has been made available through a microSD card. The 7-inch Lenovo TAB 2 A7-20F device has a front (0.3MP fixed-focus) and a rear (2MP fixed-focus) camera, an earphone jack and a micro USB among other features. 'CG Slate on Lenovo' also claims to be a fully-functional tablet for adults as it features an Android Zone for parents. The device is available for Rs 7,499 on Flipkart.
What is good?
The device is user friendly to start with, though a child needs and is advised full parental guidance and monitoring to operate it. Once you have registered and created the profiles of yourself and your children, the Android device is ready to use as it opens up its three sections — Learn Zone, Play Zone and Shop Zone — for you. You don't need a web connection to use the Learn Zone and the Play Zone.
CG Slate has a lovable mascot, Titu, who guides the child to navigate on the platform, tracks the learning trend and recommends new content.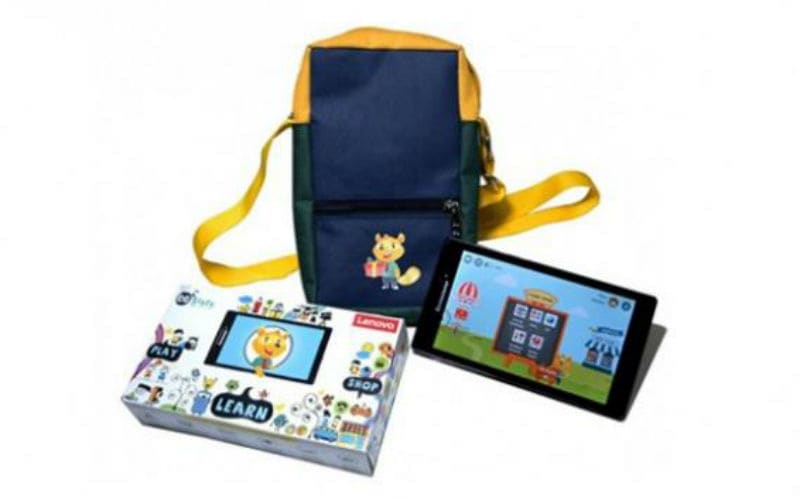 Designed for children studying in LKG (Nursery) to Grade 5, CG Slate has been designed to complement and supplement what they are learning in school.
The Learn Zone has various subjects to choose from and a child can learn new things through digital books, video stories, games and worksheets. The subjects covered for LKG and UKG are Numerical Skills, English, Hindi, Personal Care and Social Awareness. For Grades 1-5, the subjects are Mathematics, Environmental Sciences, Reading & Grammar, Spoken English and General Knowledge. The audio-visual content comes with Indian voiceover support. The device has a 1x Front Speaker with Dolby Audio and the sound quality is good.
In the Play Zone, there are cartoons and movies to watch, but with a catch, which parents may find interesting. The child has to earn their play time to use this section, which depends on how well he or she uses the Learn Zone.
The device sends you weekly reports through email or text with detailed analysis of your child's performance and interests. There is a 'Parent Mode' for you to keep track of your child's progress from the amount of time spent on one subject to accuracy achieved in each topic. Parents can manage the amount of time they want their children to spend on the device.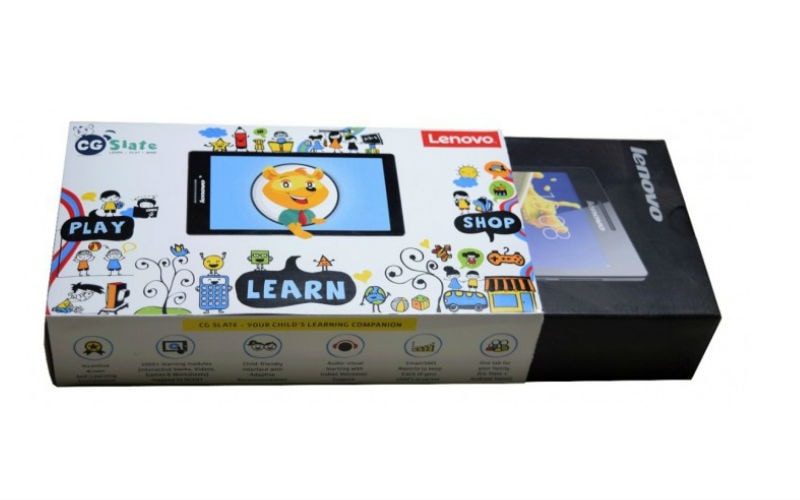 ConveGenius claims the content has been "handpicked by experts".
ConveGenius claims the content has been "handpicked by experts". MD Jairaj Bhattacharya says the course material is tapped via various types of learning content, which include video, audio, games, interactive books and assessments. "The content is aggregated from multiple providers specialising in their own streams… The process of content curation and mapping involves strict policies in terms of quality, pedagogy and correctness. Further, it is mapped based on the national curriculum framework prescribed by the NCERT," he says.
The content team comprising a group of pedagogy experts, teachers with experience in tier-1 schools and content developers, and Bhattacharya says the team is backed by leading educational critics "to make sure the learning methodologies are best catered to models that are proved to be working in the offline space". "The technology team at ConveGenius specialises in data-related decision making and mobile developers that specialise in gamification methods for learning," he says.
The device has a Shop Zone too, which enables the children to buy their rewards earned. Kids get certain points for clearing every level in every module, which can be used by their parents to buy their favourite toys. Though the zone looks like any other online toy store, it acts more like a catalog and you cannot make purchase from here. Based on the points earned, a child can choose an item — a toy, an Avenger figurine, a board game or an outdoor game – which will go to the 'wishlist'. An SMS is then sent to the parent's registered number with instructions on how to buy the item. It is, however, up to the parents if they want to buy it or not.
CG Slate claims to have over 500+ learning modules per grade, all of them pre-loaded in the 32GB SD card, and also offers a one-time activity kit consisting of worksheets for kids.
What is not that good?
The device lets you create multiple profiles if you have more than one child, but you need separate MicroSD cards if they belong to different age groups. The SD card options available are for Grades K-2 and Grades 3-5. While the device comes with one card, you can buy another for Rs 1,000.
While using the device, I was forced to draw a comparison with another tablet that my 5-year-old son has used for a couple of years now — for the sole reason that it came with a very sturdy cover. I was scared to let my son use the review unit of CG Slate without a cover. So, do pick up a good one if you are buying CG Slate. I have also found a software issue as the screen hangs at times and you need to restart it.
Verdict
A good product if you are planning to buy a gadget for your child. While parental monitoring is advised, it is safe to leave the device with children in your absence, though you are recommended to ensure Wi-Fi is switched off and password protected.
Link to the original article published by Indian Express.